I know there are various pressing problems in our NATION right now, and we just have to identify them and begin to solve them one after the other, I am one of the Nigerians that believe our Nation can be Great, and very Great and stand side-by-side with the Developed Countries, the Color of our Skin Is never a disadvantage at all, we just need to have excellent system strategically structured into place in leadership, government and administration.
I was born in Nigeria and I have been living here for more than 23years, We have had a lot of Ups and Down in our NATION and sometimes, it seems as if, we will never go forward, but apparently, God as pulled us through so much as a Nation.
But we need a Concrete Leadership and Administrative system to move forward, I am not going to be bias at all in this article and it will never be targeted against political system, it is a free mind sharing article, that is also going to be eye opener, as we have always been told, The Youth are the Leaders of Tomorrow, but their eyes must be opened to see what is the prevalent situation of things and the major problems in the nation and how to go about solving them, in order to build a global standard nation.
We don't have too much problems and we don't have problems that cannot be solved, we just need to be ready and willing, No nation of the world will come and solve our problems for us, nor come and build our nation for us, we have to take the responsibility for the Change we desire to see in our Nation.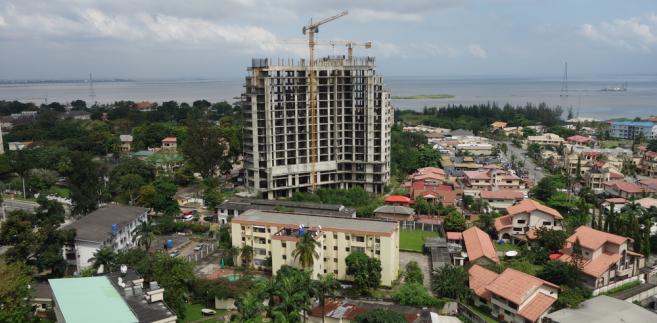 Here are some of the Major Problems we have in our Nation
Note: This Article is targeted to the youth and upcoming Leaders in Nigeria, with aspiration and desperation to see a Change and improvement in the state of things in our Dear Country.
# Poor Leadership: There is a Price for Excellent Leadership, and currently in Nigeria, it seems we have a very minute volume of people that are duly paying the Price, and until people rise to pay the Price, there is almost no difference in view, Every Nation and group of people flourishes on the Strength of effective Leadership. Knowledge is a major part of Effective leadership, when a leader is ignorant, he or she will take decisions at various levels that will bring catastrophe consequence on the society, so we need the young minds, to get serious, get books, do research, study and be knowledgeable, as this is the way to put an end to Poor Leadership problem in Nigeria.
'Leadership is all about living for others, making other's need and life your own priority, this is what Nigerian lacks right now, we need Government with Genuine Heart for the People, the masses, the Nation, The Youth, and this is a pressing need in our nation right now.
More importantly also, we need 'God-fearing Leaders, the God kind of Leaders, that is what we need right now, those that truly fear the Lord, those that have a heart for God, that will not embezzle money, me like Daniel, Joseph, David with a Passion for The Nation, God's People and the land, men that are dead to self, they have consider God more importantly than any other thing in their life, those are the kind of Leaders, that we need in Nigeria.
I would also like to emphasis that, we need 'Trained Leaders' most times, we have reasons for certain Leaders to represent our nation at the international level, and they tend to bastardize things and jeopardize the Nation's Labour and Integrity, perhaps because they are not trained, learned, can't read well and so on, these can be corrected in the young generation, by quality Leadership Training.
# Poor Education : Education is the backbone, of every Nation and Community, without which the people will always be vulnerable, Development and Improvement will be far from a NATION that lacks Education, we don't seems to have a better, advanced and well upgraded Education System.
Our Nation needs standard educational facilities, good academic environment for learning, Good Infrastructures, good administration, effective curriculum for good school year plan, most Federal and State Universities goes on Strike indiscriminately and its becoming disgusting, as many Undergraduates are left at home for months and sometimes, a year; this is a waste of time and destiny for youths and young people.
The Prominent Nigerian Leaders in Government and the Rich ones, tend to send their Children to Foreign Countries for Effective Education, especially at the Tertiary level, and this ought not to be, no Nation will come and build for us, we must build our own nation ourselves, build standard, build excellence, build world Class Educational system that can deliver the same Global Impact on Youths.
The Creativity of our Youths need some level of Sharpening, and this is what Education is deigned to take care of, but as it is right now, we are far behind in our Academic system of Operation and Delivery.
So many initiatives and Ideas, that needs certain skills and qualities for them to have expression and to emerge, this is where Education comes in, the impact of our generation is anchored on the strength of knowledge, we need more Doctors, Lawyers, Architects, Engineers,  Agriculturists, Educated Farmers, Business People, Idealists, Startups, but all of this things, need certain level of Education or the other for them to flourish.
We need to understand that, 'Where Education goes, there Civilization goes' and that is how Wealth is been discovered and explore.
# Industries and Infrastructures: After all as been said and done, we need Students who have gone through the Educational system and academic studies to secure Jobs and Employment in various institutions, organizations and Companies, it is discouraging to see thousands of Graduates coming out all year round, without good Job, most of them are not gainfully employed, this is so discouraging, it ought not to be!
These are the important areas our Government should look into, in order to bring the Nation to a place of relevance and betterment, our Youth must begin to get Good Jobs after their University Education, the Wealth of a Nation is displayed in Infrastructures, and times are changing, we need more infrastructures and industries to come on the scene in Nigeria right now, because we have a growing Population, but we need a Corresponding Growth in Industrial Development.
A lot of Potentials and assets in Nigeria are travelling abroad and not returning just because of a Better Job, Good Offers, Good Payroll, Good Working Environment, and so on, and we are seemingly losing out our own potentials to other countries, this ought not to be so!
Our Government need to begin to build more infrastructures, and industries, I know this is not a Responsibility of Government alone, Society, Individuals, Churches, and so on, must begin to take up the responsibility aswell.
Someone like Bishop David Oyedepo is singlehandedly solving the major problem of Education and Unemployment in Nigeria, via various means, and strategic, the Church owned Covenant and Landmark University are making Great moves in the Country, delivering a World Class Result, Landmark University recently removed Tuition Fee for All Agricultural Science Studies, and this is a pointer to the impact of the Church in National Development, Covenant University likewise is full of Industries and various workplace offices, a lot of Staff network, with consistent payment, Stable Electricity, Good Road Network, Stable Salary and lots of  dividends, this is also a pointer to the Development that Nigeria needs at the moment, been heralded by certain individual in the Nation, I believe the government can learn so much from this Man.
# Insecurity:  This is our Major problem as a Nation right now, instances where we ought to have establishments and startups, a lot of killings, Boko Haram, Herdsmen, and Religious Warfare is killing our Nation. No Foreign Investor will like to establish in a Nation where there is Chaos and Killing, Insecurity, various Uproar and Blood Shed.
The Government as a lot to do in this direction, we need our Leaders to rise against it and do something, we need high security in our Nation, this is very Important, The Police and armed forces need to be deployed against this daily, continuous vices in our dear Nation, Nigeria.
We believe God strongly, that our Nation shall rise and yet be Great again, but we need peace, as a Church in Nigeria, we have so many Congregation praying daily for the peace of the Nation, which is a very important responsibility, and we have embarked on it, so that God will visit the camp of the enemy and destroy their agenda against the Peace of our Land, this is a primary assignment of the Church, to stand as watchman over the Nation and secure the Destiny of the land.
However, while the Church is doing their part, the Government also must rise up to take charge in Administration, we need some violent reaction from the government, from the President, from the Senate, from the security personnel, because the bloodshed in our Nation is becoming alarming and its wreaking havoc over the Land.
We don't have another nation, all of us cannot pack off Nigeria to somewhere else, and this is our father's land.
# Corruption: I will address this in two forms, both spiritually and Physically, because Corruption is not only In Nigeria, however it does the same thing to every and any Nation where it is found, "It Destroys the Nation and Kill it". Corruption is not sudden, it eats up over time, especially when it is not been eradicated, because of the grip money has over the heart of People, Corruption affects a lot of things, people do all manner of things just to get Money and To Rise whether, it pleases God or displeases him, they don't care.
But what is my verdict?
The Fear of God is the cure to Corruption, it cures it permanently, because are fond of doing all manner of terrible things, because they don't fear God.
I know there are quite a number of steps that Government are taking from their end to fight Corruption, but the permanent solution, is the Fear of God been planted in the heart of Men, and this is done by the Church, because the teachings of the word of God is what brings the spirit of God, and one of the workings of The Holy SPIRIT, Is the Spirit of The Fear of The Lord.
That is why, every Organization needs to ensure they are seriously enacting and ensuring their workers are planted in the house of the Lord, that is how they would be able to get establish in God and they will trade with integrity and virtue.
The Government also need to develop a strict and effective administration that disallow ungodliness and unrighteousness, embezzling of Money, payment of salary without work (This is so common at the federal level) and it ought not to be.
There must be a quality supervision to check, track and keep record of People's Attendance at every workplace, offices, and governmental positions, to ensure we curb indiscipline in this Nation.
The Bible says, 'Righteousness exalts a Nation, Sin is a Reproach' So Righteousness is a major factor in a Nation that wants to be exalted!
I believe, as we rise on an individual basis to take our place in our sphere of influence, we can begin to incorporate a good and Godly manner of conduct into our system and administration as a Nation, thereby attracting Divine Uplift.
God Bless You.