Africa is one of the continent of the world that God as choosen for his glory, and the presence of God is undeniably evident in this continent.

 One of the most tangible nations in Africa is Nigeria, which some people believe it is the heart of Africa and also happens to be the most popular nation in Africa.

When God want to bless a village, town, cities, states, nations and continent; he raises men with extra-ordinary grace and capacity, this is evident in Nigeria, God as blessed us with so many fathers of faith that we can not have been better with our walk in God is they aren't been there to put us through and shine light on our way, of  a truth, the rate at which men press into the "God-life" is absolutely amazing and this as deliver so many kind of messages which on the longrun, centers on God and Christ Jesus our lord as the head of the church (the body).

Today by the grace of God i will be listing some men of great grace and servants of the living God that i have careful listen to and have been so blessed by their ministration and their ministry, we must realize that men build denomination but God always build "Nations" that is why it is of more important to God that after salvation everyone fully come into the fullness of grace and image of our lord Jesus, that the holyspirit is fully communicated to us to help us establish the kingdom of our father on earth and make Jesus reign in our territory.


 The Grace and Wisdom of God as been made available unto us by various vessels of honor and grace and here i make a list of some of them; very importantly for anyone to partake of the grace working in the life of a man, you must believe in the man, you must receive him as the one sent from God, this is evidently shown in the
scriptures at "Hosea 12 : 13 – By a prophet was the children of Israel brought out of Egypt and by a prophet was he preserved".

So we can see that the place of God's servant over nations and territory is no joke, If the land must be delivered and the people must be set free, then the office of a prophet is called for.

 Before we move further, i will not make this list without recognizing great men of faith that as transformed the body of christ and brought potency to Christianity in Nigeria but have gone to be with the lord, great men of blessed memory like;

Apostle Joseph Ayo Babalola,

Archbishop Benson Idahosa, 

Pa Josiah Olufemi Akindayomi, 

Prophet Moses Orimolade Tunolase,

Apostle Timothy Oluwole Obadare. 

And many more spiritual errors that God as raised in the body of christ in this nation, we acknowledge God's grace at work in their lives and we celebrate them as we continue the glorious steward service of Christ Jesus in our generation.

                      
Apostle Joseph Ayo Babalola Ministering in his days – 1930

Out of the abundance of great grace carriers in Nigeria, i hand pick few that have bless me and i assure you if you listen to their sermons, your life will definitely be transformed overnight!!!

1) Pastor W.F Kumuyi : 




He was born 6th of June 1941 into a christian family in Erin-ijesha.
He is the founder and general superintendent of the deeper life bible church. 

He is an author of several books.

In the early 1970s, kumuyi worked as an education lecturer at unilag.

 He is a first class graduate in mathematics at the university of Ibadan. 

He started his church in 1973 which was called deeper life bible study group,he is a man filled with the holy spirit his words from the pulpit touches even the deadliest sinners, God honors his meetings and crusades with all kinds of healing, deliverance and breakthroughs. 

2) Pastor Enoch Adeboye :

               


born at ifewara, osun-state. 

He is the general overseer of the redeemed christian church of God. A graduate of university of Nigeria Nsukka and subsequently got his PhD in applied mathematics in university of lagos. 

He began as an interpreter for the then founder Late Rev. Josiah olufemi Akindayomi. In 1981 Adeboye was appointed general overseer of the church after the death of the founder. He gave up his lecturing job after three years of part-time to become a full-time minister. 

He is married to Folu Adeboye, He is a powerful man of God also filled with the holy spirit and most respect in Nigeria, Click here to read my encounter the 1st time i meet him in a crusade ground in Kwara State. 

3) Dr D.K Olukoya :

   


 He's founder of the mountain of fire and miracles ministries.
 He holds a first class honour degree in microbiology from unilag,PhD in molecular genetics from Reading university united kingdom. 

A researcher with over seventy scientific publications to his credit.
 He is a revival of apostolic signs,holy ghost fireworks and the unlimited demonstration of God power to deliver. 
---
He trains your hand to wage war and finger to fight. 
His mentor is the great patriach of faith and old time early 1930 revival Late Apostle Joseph Ayo Babalola.
He believe in stop them before they stop you. 
Married to Shade and blessed with a son Elijah toluwani. 
He believes in deliverance and aggressive prayers, focus on demonology and dealing with the work of devil in the land, recovering destiny of men and his ministry as been the survival means of most youths that have lost their virtues, destiny and gory to the devil, God as used him to liberate so many form demonic operation all across the world.
 4)Brother Gbile Akanni :
He lives in Gboko is a teacher of the word he holds an inter-denominational fellowship which attracts christians. 
He doesn't run a church. 
He is an itinerant preacher. 
A man with high understanding of the bible. 
His ministry LIVING SEED is a weekly fellowship gathering. 
He has great depth of the word of God. 
Married to SADE, he as been a blessing to this generation christian and especially youths. 
5) Pastor Chris Oyakhilome :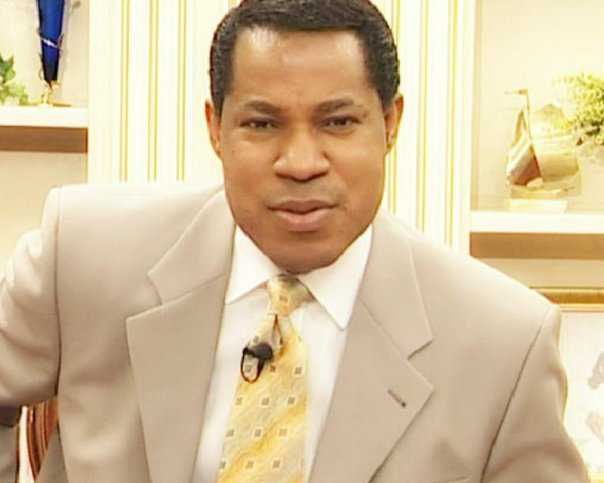 PhD holder,general overseer of Christ Embassy.
Author of several books among which is the life changing Rhapsody of realities.
He is a full time man of God filled with the spirit and depth knowledge of God word.
He is one of the mighty man of God that is fully manifesting the charismatic move of the spirit with all kinds of signs, wonders, healing and deliverance from all operation of the devil, he is committed and also consistent in the assignment of seeing souls saved. 
6). Bishop David Olaniyi Oyedepo : 

Here is yet one of the successors of the great man of faith "Archbishop Benson Idahosa" He's a man of faith and his ministry Living Faith Church (A.K.A Winners Chapel) is a practical prove of the reality of the "Word of Faith" This is a ministry that glows always, and it as been a sign and a wonder to our generation with all kinds of signs, wonders, healing, deliverances and liberation by the preaching of the word of God.

Born september 27 1954.into a muslim family of Pa Ibrahim in omu-Aran kwara-state. 
He is the founder of Living faith church worldwide known as winners' chapel. 
Has the largest auditorium in the world and richest pastor in Nigeria. 
He is one of the most powerful Man of God in Nigeria, he is an author and the chancellor of over 2 universities. 

Bishop Oyedepo is a man of great virtue that as drawn from the likes of benson idahosa, pastor E.A Adeboye, Pastor Kenneth E. HAgin, Kenneth Copeland, T.L Osborn, and many other great ministers around the world, he is considered to be the richest pastor in The World and also winners chapel headquarter "Faith Tabernacle" is considered to be the largest church auditorium in the world.. with massive crowd of people trooping in every sunday and mid-week to serve the living God and feed from the word of God, canaanland currently hold 5 services every sunday.

The annual Winners Chapel Convention also has the largest crowd in-gathering from all over the world.

Bishop Oyedepo is a man of great faith, and productivity, he as strike such a massive landmark in various sectors of this nation; like the educational sector, There are Kingdom Heritage Primary School, Faith Academy Secondary, Landmark and Convenant University (Which are considered to be he best private university in Nigeria), Bishop Oyedepo as also been productive in various area of life, he's an author of many live transforming books, his sermons are liberating and they are edifying, he's one of the few man of grace that God as used to put an end to the work of the devil in the live of God's people and also in this nations and the entire world. 

He's a father to the likes of Sam Adeyemi, Pastor Paul Enenche and many more, He's an Apostle, He's a prophet and he is a blessing to our generation.

7). Pastor (Dr) Paul Enenche :

   


  This is a man with such a heavy and mind blowing anointing, also another man with the real manifestation of the charismatic move of the spirit, with diverse signs and wonders, he's fully into the ministry of recovering destiny, liberating destiny by the preaching of the word of God. 
He's the president of Dunamis Christian Center .

Dr Paul Enenche is an intense spirit filled worshipper and he enjoins his church to understand that beyond the anointing and the encounters at meetings, the most important asset is the presence of God that abides with you forever.

He's father basically in Nigeria is Bishop David Oyedepo, and everyone knows this, he shows honors and prestige for his fathers many times, and out of the over flow of his honesty, he display the annual winners chapel shiloh on their own international T.V Station "Dunamis T.V" This can only be out of sincerity and love for the father whom God as place him under, many times he as showed up in meetings and services at Winners Chapel Canaanland Otta Nigeria.

His ministry is fast growing and not just growth in number but in grace, mind blowing testimony and liberation are taking place every now and then, click here to watch one of the Kingdom Power and Glory (Dunamis Annual Convention) where Bishop Oyedepo Anointed him.

8) Apostle Johnson Suleiman :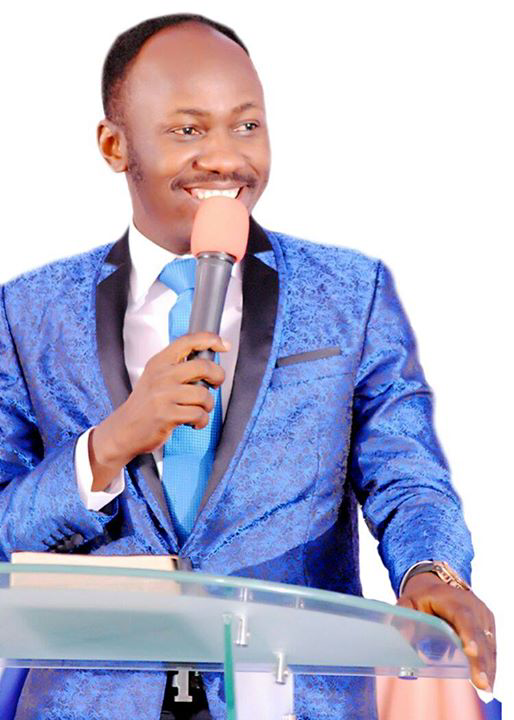 A gentle, silent and simple man originated from Auchi, not so popular, not so flamboyant, not known, suddenly became  a man of honor, power, anointing and fame, this is one of the mighty apostles in the body of christ in our generation, through whom God is of a truth, putting the enemy back for a nation that is inhabitable for God's people.
He's the overseer of the Omega Fire ministry, He's an apostle and he walks the prophetic and strategic prayer, his meetings, services and crusade are honored with such a mighty move of the spirit which engender signs and wonders in a grand style, he's one of the members at church of God mission, under the great patriach archbishop benson idahoa, he's also a man that loves and took after the live of apostle babalola.

Apostle suleiman as brought hope to so many hopeless situations and as transformed many lives through the power of christ at work in him, his ministry as experience such a massive progress and it is practically seen that God is with him.


9) Apostle Joshua Selman :

      


 God is faithful, he's committed to raising more generals of faith in Nigeria, and he's not concern about age, because his grace is made available to all and he is on the outlook for the available to carry his good news to the end of the earth, Apostle Selman is a man with such an humble spirit, mighty word of faith, life, power and transformation, this great evangelist and apostle from Zaria is so into God and he's as been raising a generation of what i can call " The sons of God", those that love God, chase God, trust God, believe God with all their heart and those that will pursuit God with their life and passion, he currently hold a friday weekly meeting at Zaria called "Koinonia" The Intimacy with the spirit". 

His sermon are live transforming and you will be missing if you are not listening to him, i tell you this is a man that can help you develop an healthy spiritual life and communication with God.

He's yet to be married, his young minister that as caught the fire of the revival since his days in the university, and today the light is fully manifesting everywhere they go, glory to God!

10) Rev. Olusola Ayodele Areogun:

    


 He is an ordained minister of the gospel . 

He is the founder of Life Oasis international churches. His radio/TV programmes LIVING BY Answer is aired across Nigeria. 

Author of spirit meat which is freely distributed. 

He is filled with the holy spirit and his words from the pulpit are powerful, married to Oyenike. 

I believe God that this list will be of great blessing to you and turn your life around totally as you see these men as source of God's grace and blessing to this generation and you feed from that which God as deposit in them, your life will experience a practical turn around, perhaps, i forget to mention some, or you felt a name should be on the list, kindly drop a a comment below to share it with us and also remember to share this post with your friends and be a blessing to them, Thanks.

Credits :  DunamisBlog.com